2019 Newest Portable Dental X-Ray with Japan Toshiba Tube
2019 Newest Portable Dental X-Ray with Japan Toshiba Tube
Technical Data
| | | | |
| --- | --- | --- | --- |
| Tube Voltage | Tube Current | Time Exposure | High pressure generator |
| 65kV | 2mA | 0.1~2.5s | 40kHz DC |

Rated Power: 400VA
Focal Spot To Skin Distance: 110mm
Focus Spot Size: 0.4mm(TOSHIBA)
Charger Input Voltage: AC100V~240V±10%
Input Voltage: 25.2V DC
Supply Frequency: 50/60Hz±1%
Radiation Leakage: <0.025mGy/h
Battery: 24.2V DC
Net Weight: 2.2KG
Dimensions: 21 cm×14.5 cm×14cm (L×W×H)

Features
High frequency, Small focus, Clear image.
Double lead layer to protect users from x-ray.
Chargeable battery, 200 times on a single charge, long lasting use.
Available for adult, children or people who cannot move in dental clinic, rescue use, army and remote areas, etc.
Easy control, multiple use.

Advantages
1. Clear image
This dental portable x-ray machine applies the best x-ray tube, from Toshiba, the voltage and current of 65Kv, 2mA can produce more power to penetrate through the teeth and get very clear image.

The focus spot size of J-smart is 0.4mm, which will markedly focus more x-ray on the target teeth and make better image on the film or sensor.

2. Safer use
User's safety is our first concern, J-smart has double lead layers to keep the x-ray inside the circuit, and the x-ray only come out for taking the image, no leaking on other directions.

High frequency DC of 65Kv, 2mA, which ensures clear image and stable output, will be the best helper for doctors.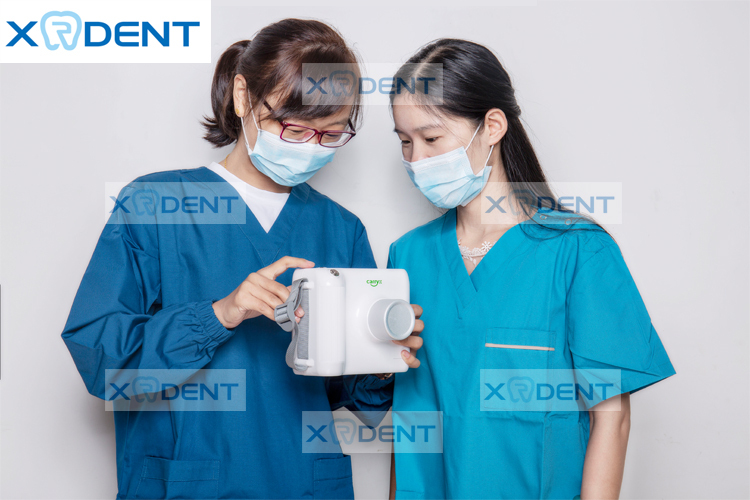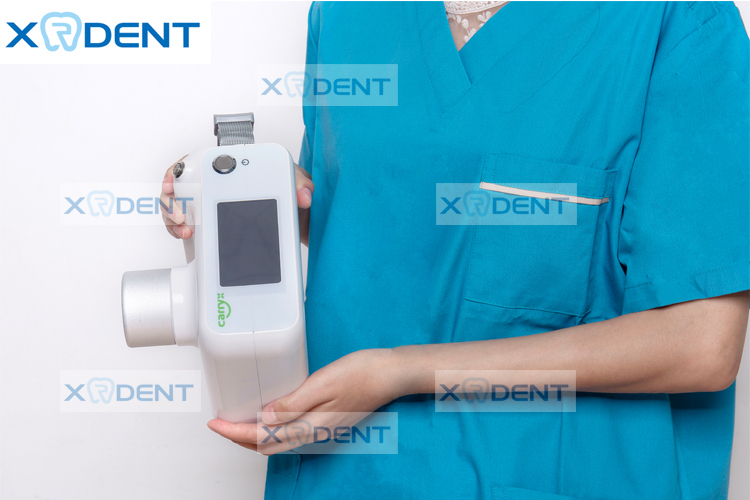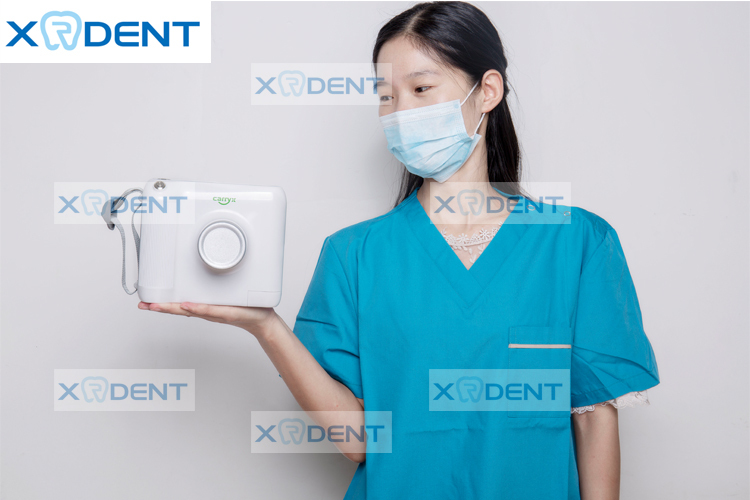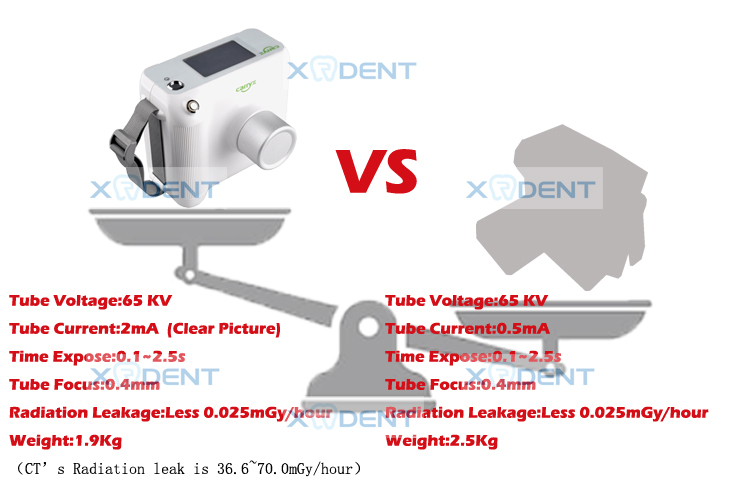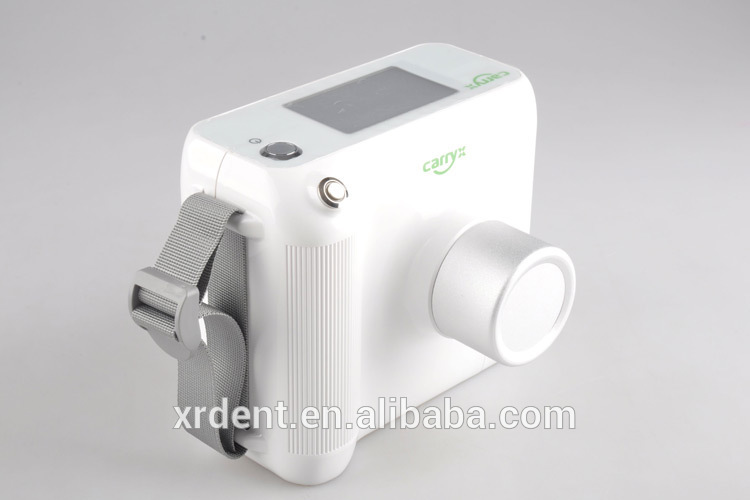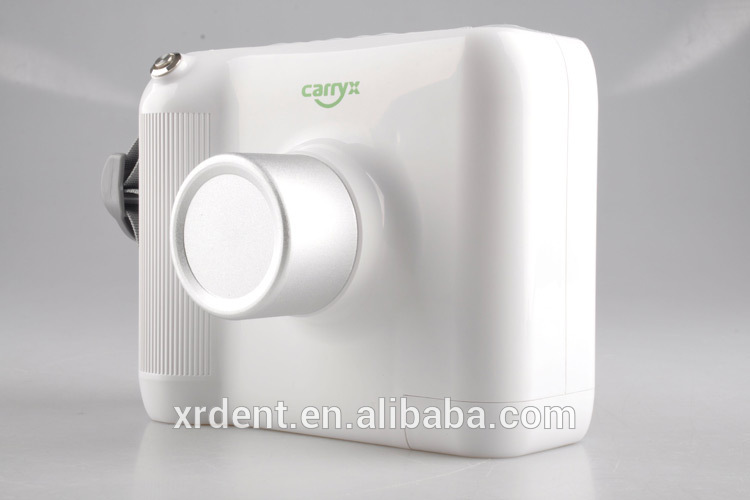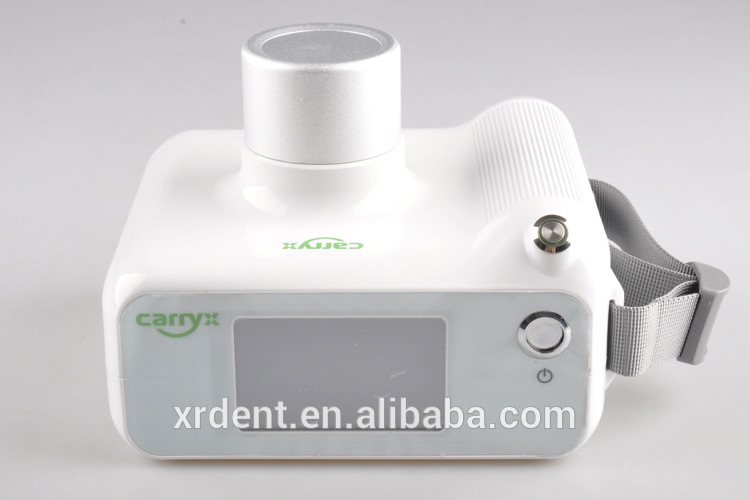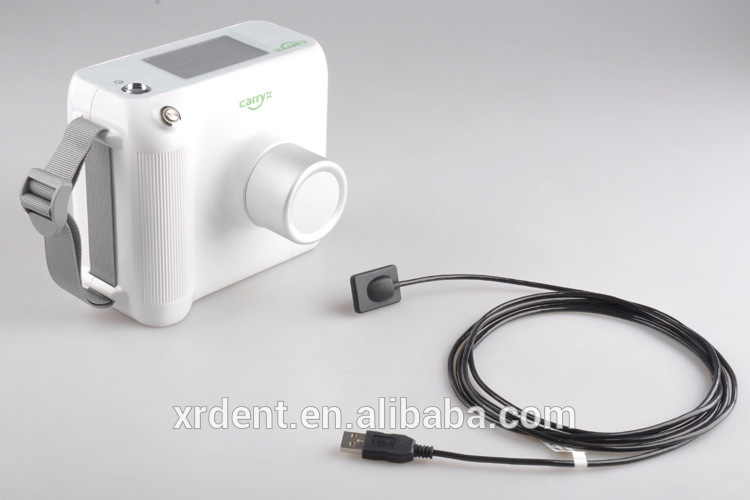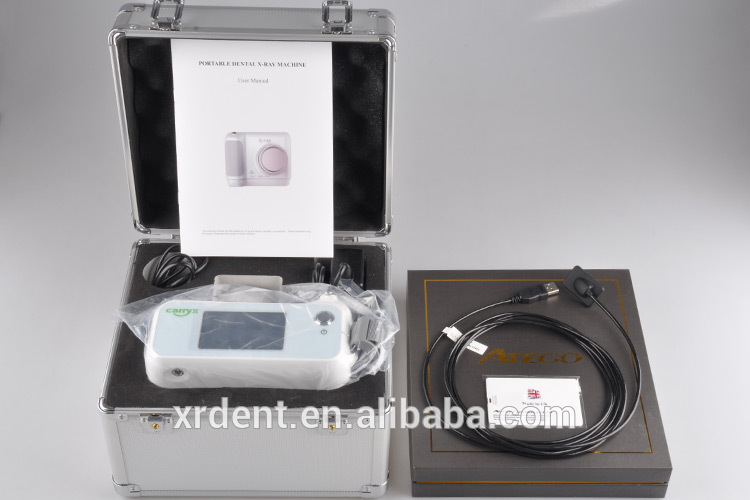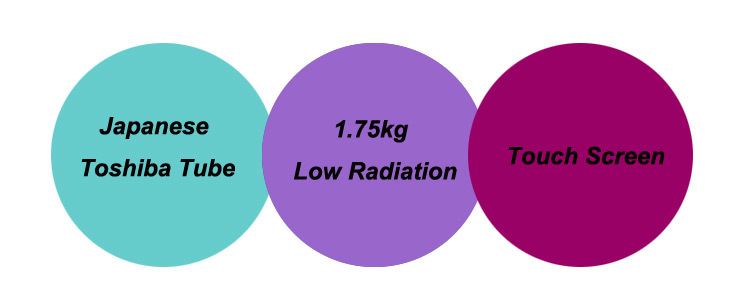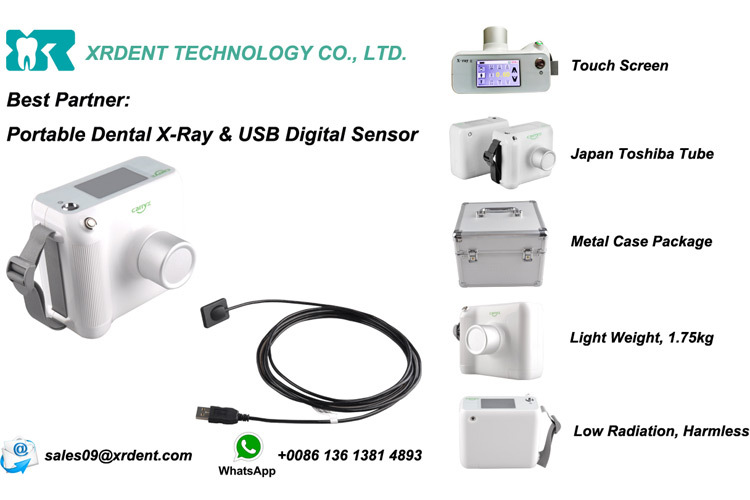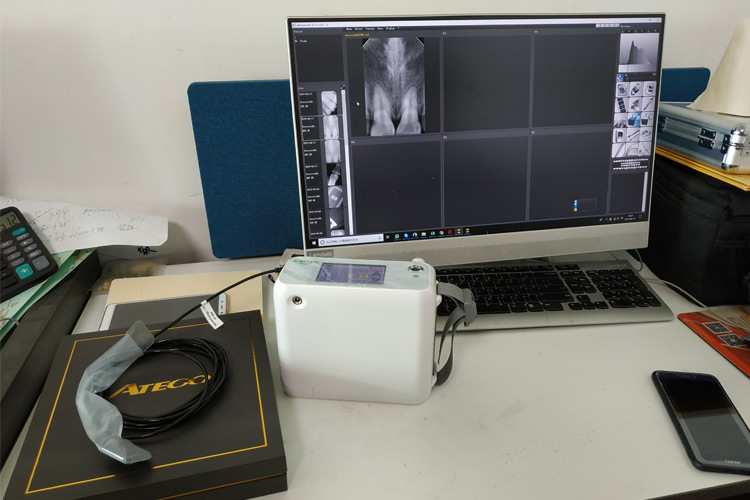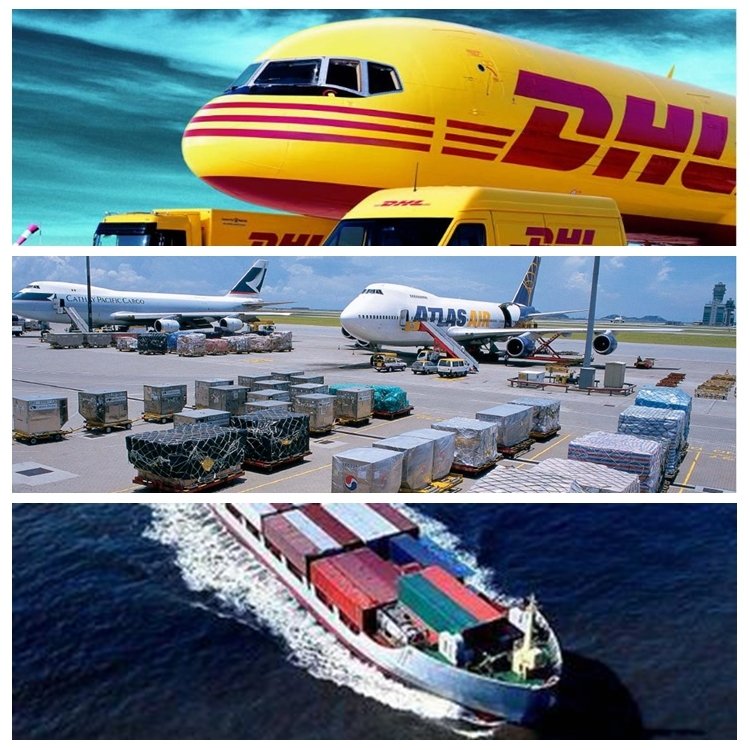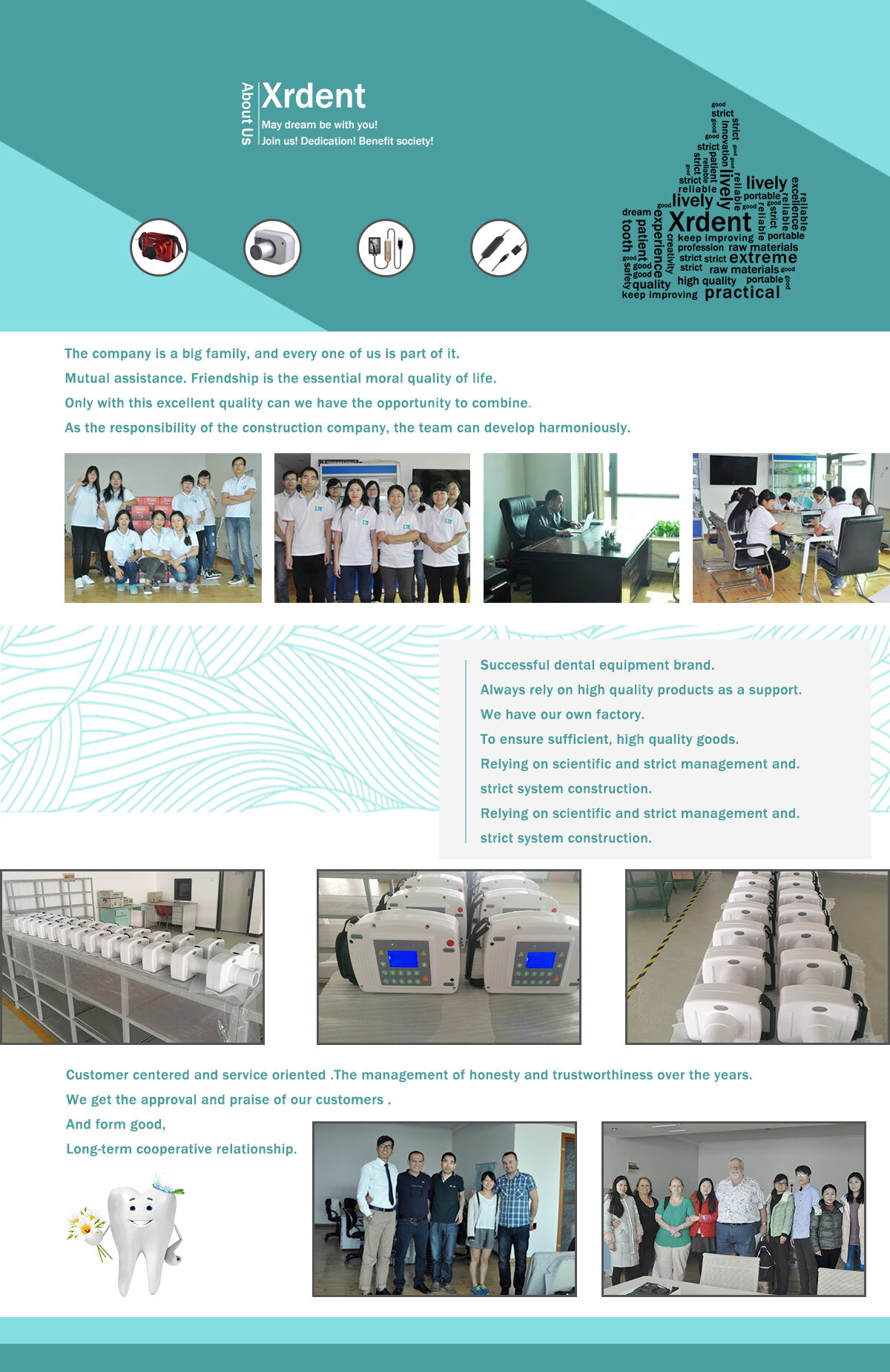 Type:

Oral Therapy Equipments & Accessories
Brand Name:

XrDent
Model Number:

XR-CARRY.X
Place of Origin:

Henan, China
Instrument classification:

Class II
Tube:

Japanese Toshiba Tube
Screen:

Touch Screen
Light Weight:

1.75kg
Low Radiation:

≤0.002mGy
Tube Voltage:

65KV
Tube Current:

2mA
Exposure Time:

0.1-2.0s
Rated Power:

400VA
Focus Spot Size:

0.4mm
Package:

Metal Case

Your cart is currently empty.