Classical Wall Mounted Dental Imaging Systems Digital X Ray Machine
Classical Wall Mounted Dental Imaging Systems Digital X Ray Machine
Installation
Must complete the task according to the technical data, after installation and before start to work, please connect well the grounding wiring.

In order to get clear film and not effect the other machine ,please connect wiring from ammeter separately and the single-diameter>1mm.

It engaged in the operation and diagnosis, so it will be maintained and checked every year, clean and lubricate the rotation part.
Characteristics
Simple structure: The x-ray generator, central controller and unit frame are integrated into one unit.

Good protection: The radiation is much lower than national protecting standard.

Digital circuit: The digital circuit makes exposure time accurately.
Security
Don't use or store near the place which is possible to fire.

Don't use or store where air pressure or temperature or moisture exceeds range.

Keep good ventilation and avoid direct sunlight, protect against the eroding of dust and corrosive air.

Avoid slant, shaking, and shock (including transportation).

Don't use or store near to chemicals or combustible gas.

The machine is with special device to control radiation for safe operation.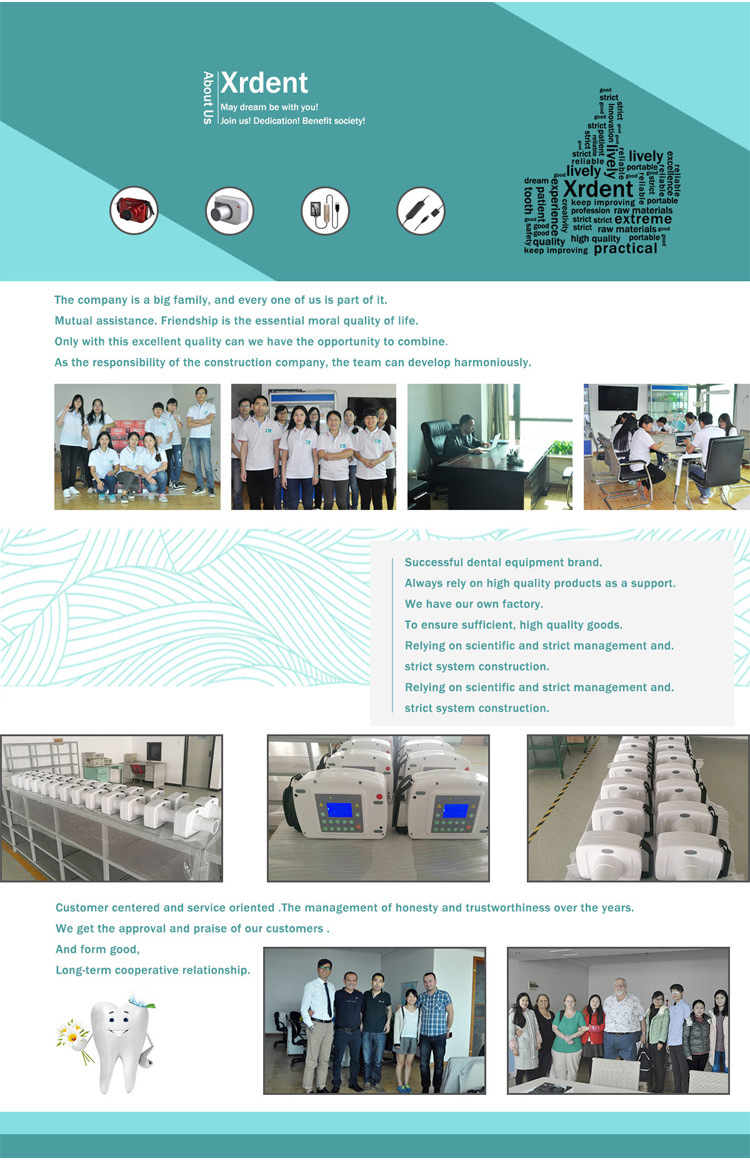 Properties:

Medical X-ray Equipments & Accessories
Brand Name:

XrDent
Model Number:

XR-WO
Place of Origin:

Henan, China
Instrument classification:

Class II
Tube voltage:

60KV
Tube current:

8mA
Exposure time:

0.2 to4.0 seconds
Input power:

Less than 600VA
Output power:

339VA
Up-down range of X-ray head:

400mm
Forward-back range of X-ray head:

2000mm
Level axis turning angle of head:

360°
Rounding axis angle of head:

270°
Variation rate of high-voltage generator:

1: 226

Your cart is currently empty.