Korean High Frequency Portable Dental X Ray Machine
stars, based on
( 0 )
reviews
Korean High Frequency Portable Dental X Ray Machine
| | |
| --- | --- |
| Grade | ClassⅡ b |
| Classification: | Type B applied part |
X-ray generator
*Tube voltage: 60kV (Fixed)
*Tube current: 2mA (Fixed)
*High voltage generating circuit: High frequency Inverter method
*X-ray control method: Controlled by the micro processor
*Time setting range: 0.01~1.60 second (0.01 sec step)
X-ray tube
*Type: Stationary anode X-ray tube
*X-ray tube model: D-081BS(Toshiba)
*X-ray tube focal size: 0.8mm
*Target angle: 20°
*Total filtration: 1.6mm Al
(Inherent filtration: 0.8mmAl, Fixed added filtration: 0.8mmAl)
Display method: LCD Display
SSD: 100/200mm
X-ray field: 55mm (Round style)
Weight: 1.8kg
Size of main body: 135(W)×150(D)×175(H)mm
Voltage to use
*Battery: Lithium polymer battery (DC24V)
*Charger: JBL7451250750100FJ
(Input: 100-240V~, 50~60Hz, 1.0A, Output: DC25.2V, 0.75A)
Instruction
1. Power On/Off switch:
2. X-ray tube current and voltage display:
3. Device operating condition or status display: READY, EXPOSURE, WAIT and ERROR
4. Indicates remaining battery charge: X-ray cannot be generated while charging or displaying battery information
5. Adult and child display
6. Anatomical teeth icon display: Incisor, canine and molar teeth of the upper and lower jaw (Maxilla and Mandible)
7. Exposure mode display: Film, sensor, and manual mode
8. Exposure time display: From 0.01sec. up to 1.60sec., 0.01sec. step time set.
9. Up and down control buttons: time set change (0.01sec. step)
10. Mode and Select button: Use to change and select the exposure mode.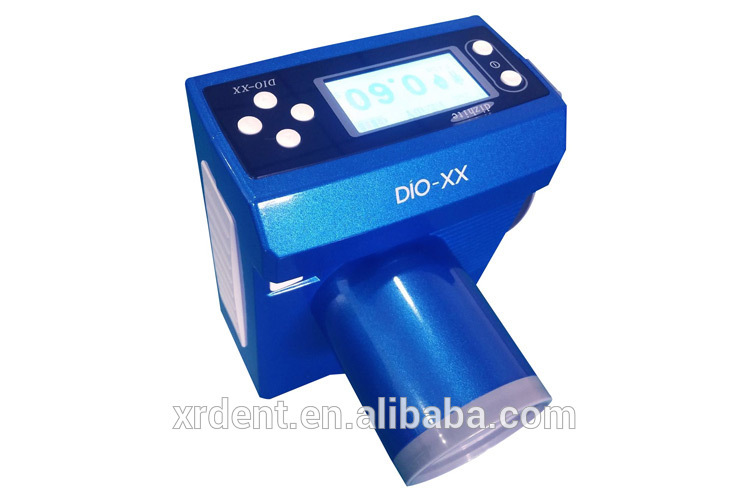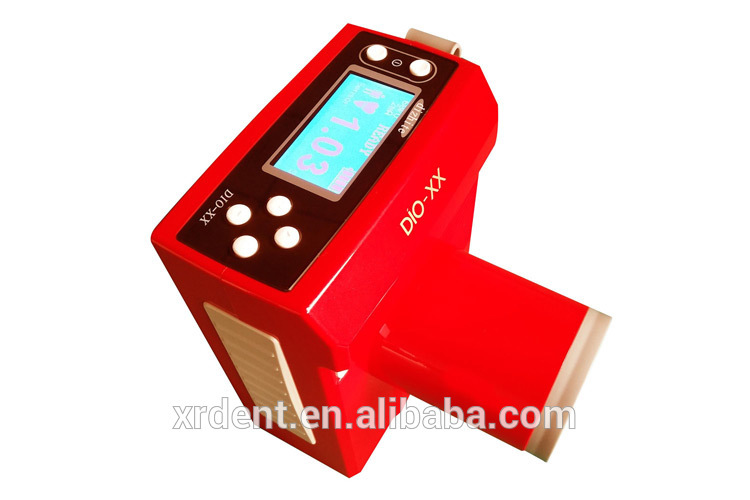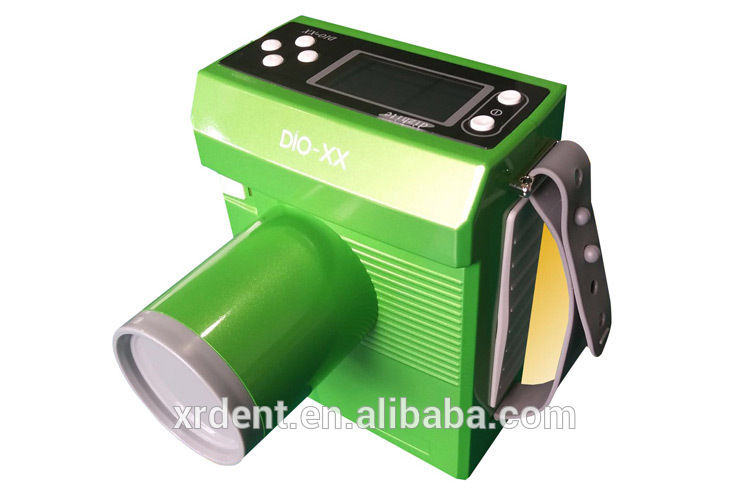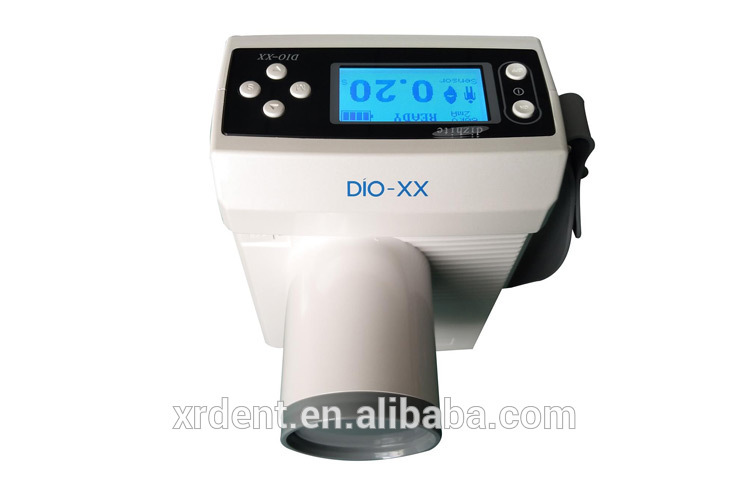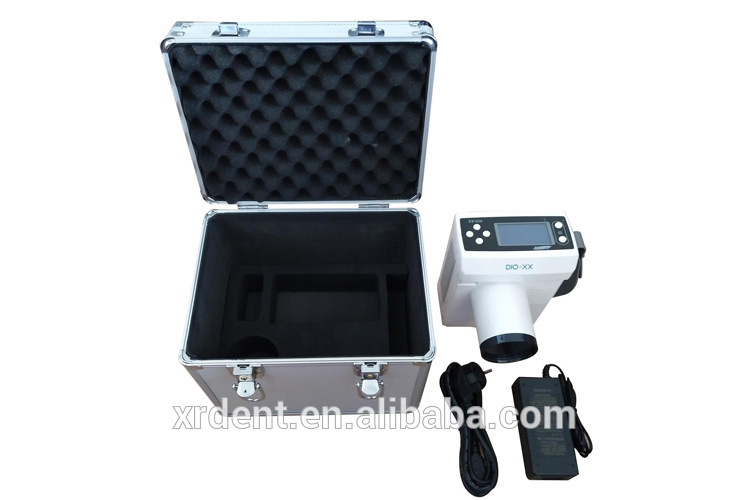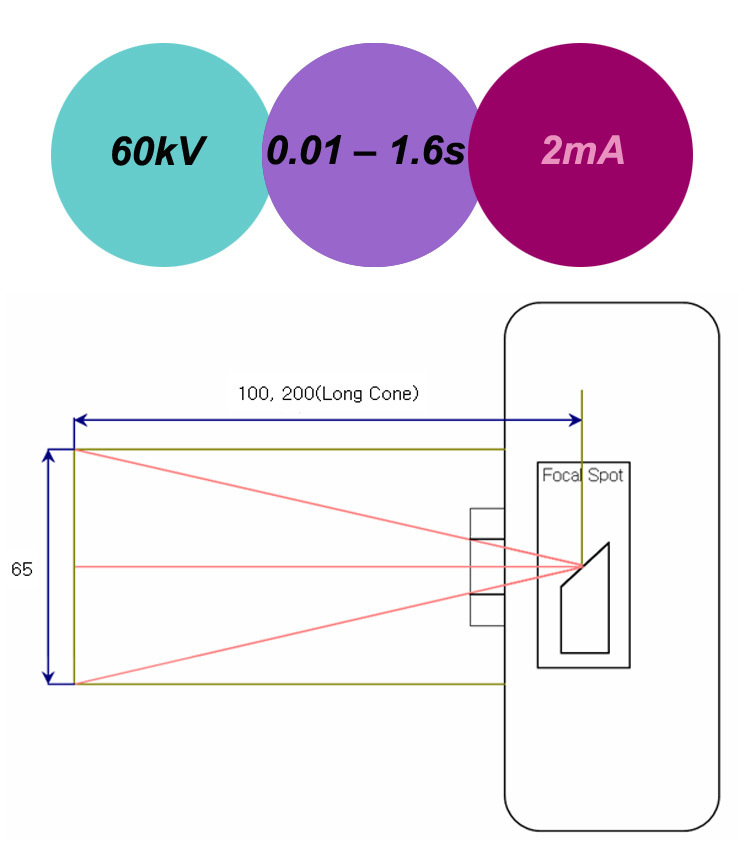 Hot Sale Products: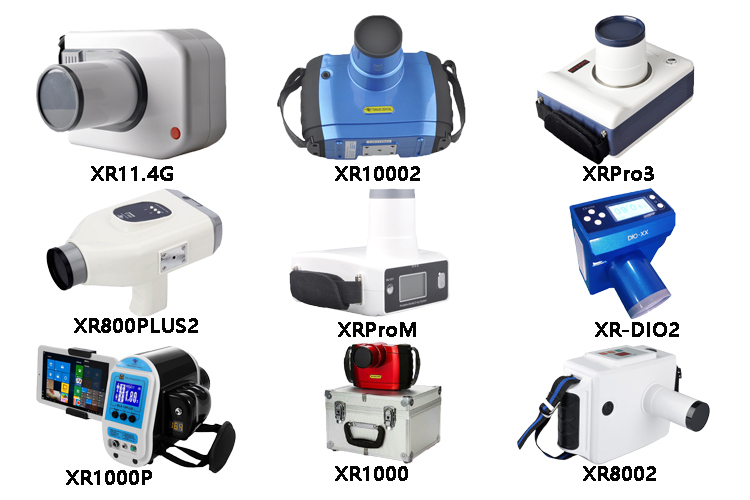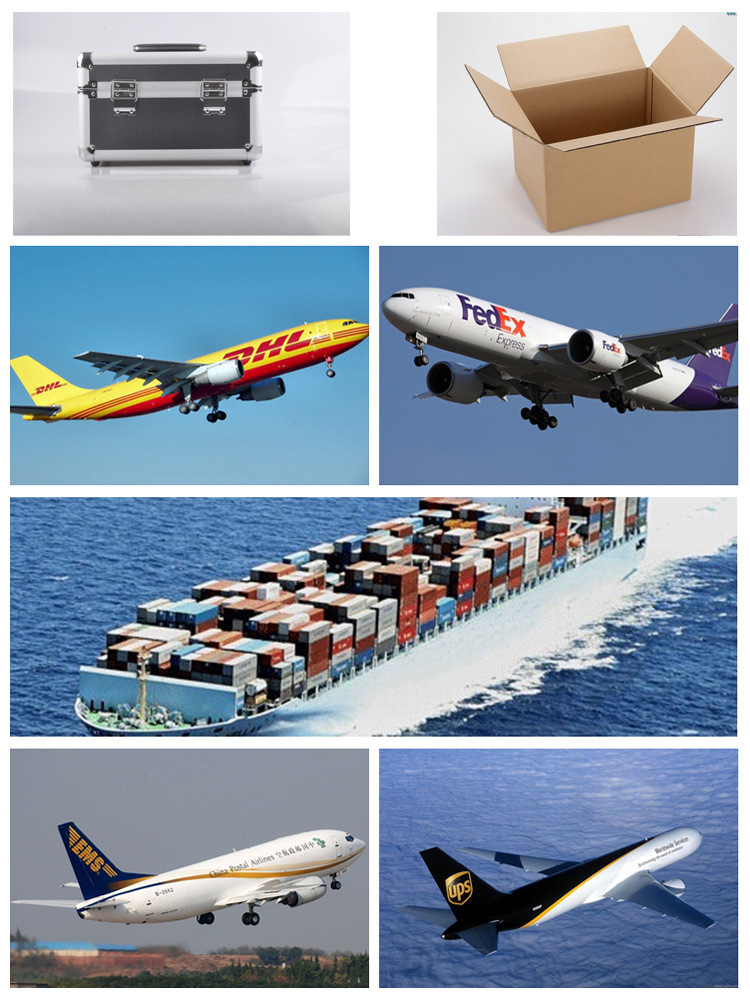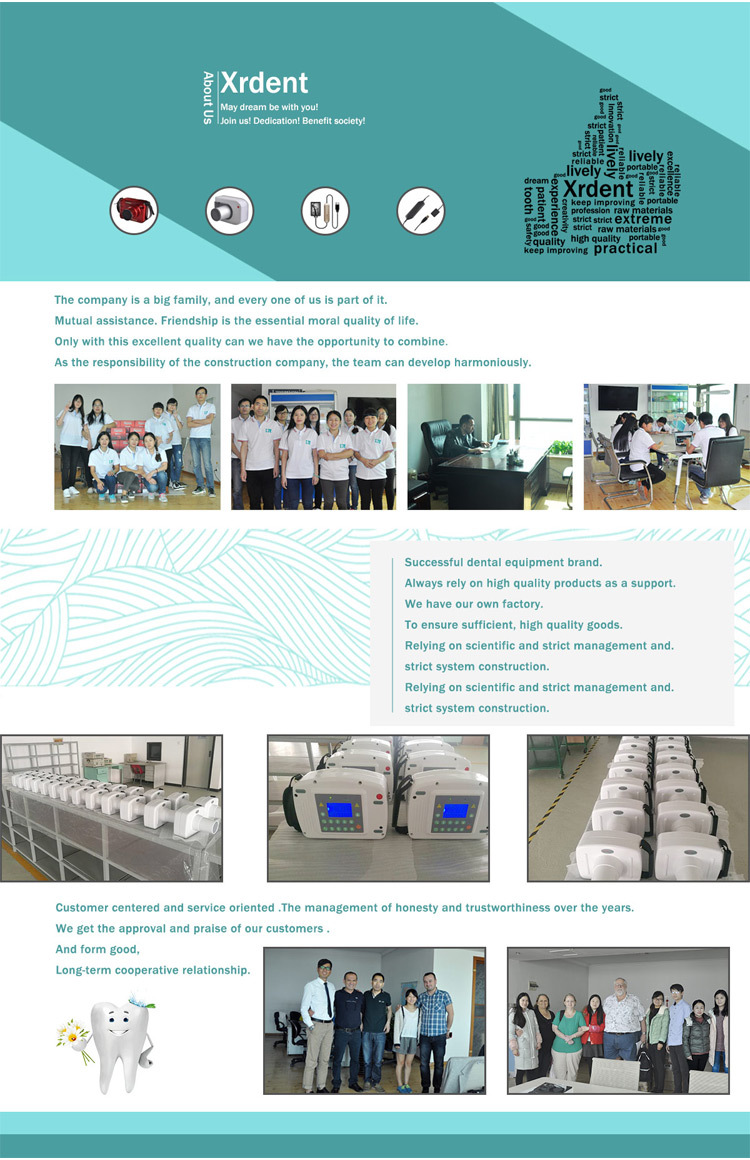 Type:

Oral Therapy Equipments & Accessories
Brand Name:

Xrdent
Model Number:

XRDIO
Place of Origin:

South Korea
Instrument classification:

Class II
Voltage Level:

60KV
Tube current:

2mA
Time setting range:

0.01~1.60 seconds
Genre:

Stationary anode X-ray tube
X-ray tube model:

D-081BS(Toshiba)
Tube focal size:

0.8mm
Target angle:

20 degrees
Total filtration:

1.6mm Al
Use:

Dental clinic,Hospital
App:

Dental x ray

Your cart is currently empty.