Newest Design LCD X Ray Unit Dental Equipment Price
stars, based on
( 0 )
reviews
Newest Design LCD X Ray Unit Dental Equipment Price
X-ray Rated Parameters
Tube Voltage: 70kV(fixed)

Tube Current: 2mA(fixed)

Time Set-up function: 0.05 ~ 1.20 sec

High voltage generation line: High frequency switch mode

X-ray control method: Microprocessor control
X-ray Tube
Type: Anodic fixed X-ray tube

Model: DG-073B-DC

X-ray tube focus size: 0.3mm

ANODE heating unit: 8.5KHu

Maximum use of tube voltage: 75kv

Target angle: 21°

X-ray exposure range: 73mm(Round)

Working voltage: Battery DC16.8V

Charger: AC100-240V, DC16.8V
Charger
Input Voltage: 100-240VAC

Output Voltage: 16.8 VDC

Current: 1.0A
Precautions
Do not repeat the camera in three minutes.

Do not use long-term, to turn off the total power switch.

Connect the battery DC socket to the DC IN socket on the back of the machine and confirm that the charger charging display LED is red.

Battery Charger Please use the machine-specific charger.

Batteries are consumables, and the use of time will gradually decrease over time with the initial purchase. For safety reasons, it is recommended to replace the battery for 2 years.

The battery can be used to charge more than 200 times.

When the power display is less than 14.8v, it is recommended to charge.

Each tooth for the shooting time reference: A. Teeth, the next anterior teeth 0.4, the anterior teeth 0.6, the next posterior teeth 0.8, the posterior teeth 1.0; B. Use the sensor in a time based on the reduction of 0.1-0.2 seconds.
Note: The PC table is optional, not included
Hot Sale Products: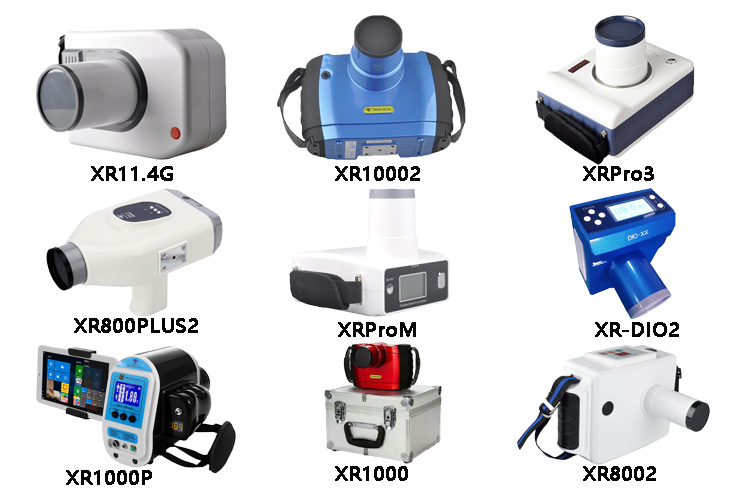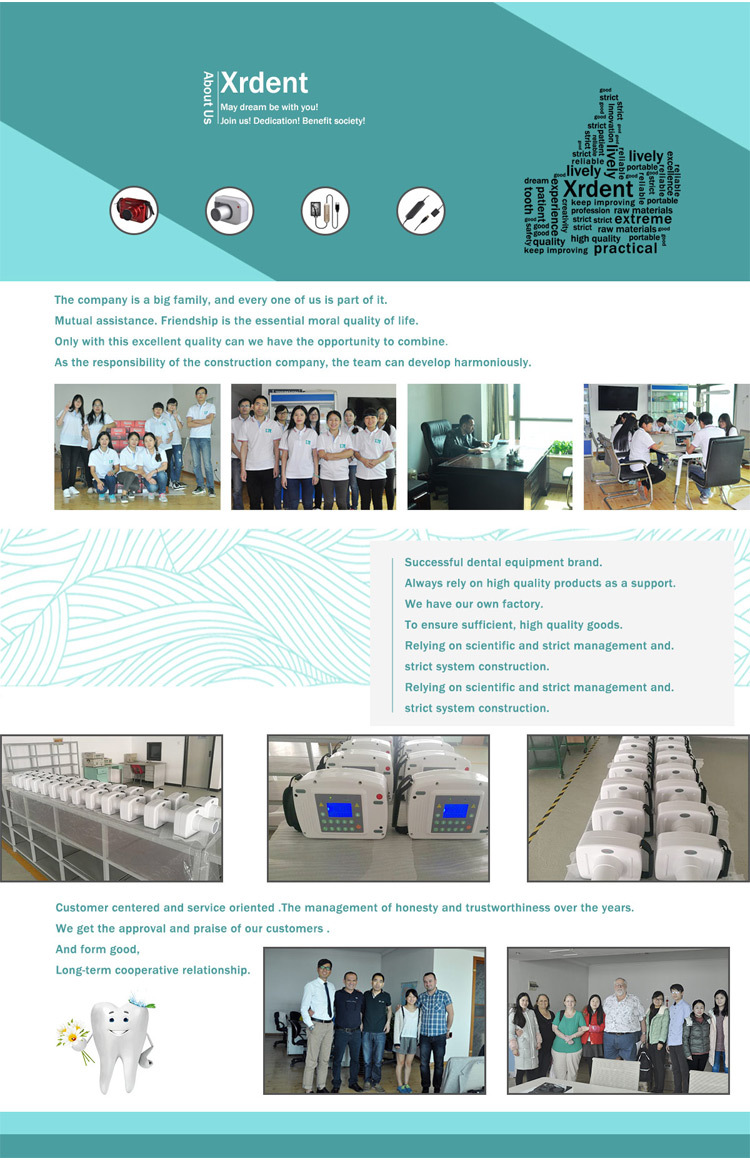 Type:

Oral Therapy Equipments & Accessories
Brand Name:

Xrdent
Model Number:

XR1000P2
Place of Origin:

Henan, China
Instrument classification:

Class II
Voltage Level:

70kV(fixed)
Tube Current:

2mA
Time Set-up function:

0.05 ~ 1.20 sec
Model:

DG-073B-DC
ANODE heating unit::

8.5KHu
Target angle:

21°
Maximum tube voltage:

75kv
Working voltage:

Battery DC16.8Volt
Charger:

AC100-240V, DC16.8Volt
Use:

Dental clinic,Hospital

Your cart is currently empty.