Wireless Portable Dental x-ray machine MX-9
Specifications
1. Newest x ray dental portable
2. Green X-ray Machine
3. Develop dental film in daylight, no darkroom needed
This is an innovative Chinese design named the "Green X-ray Machine."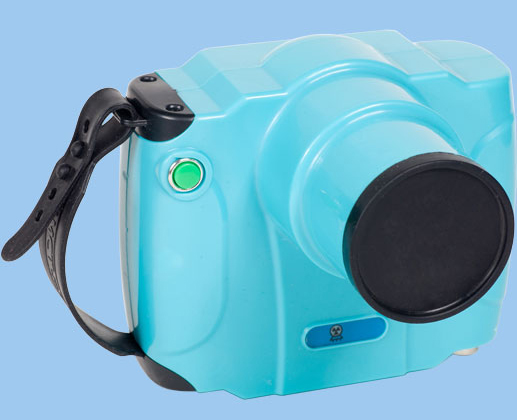 Features
1 No protective operation room's needed when installing the complete machine.
2 Flexible adjustment the position and angle of hand piece, simple and easy to handle portable dental x-ray unit.
3 Develop dental film in daylight, no darkroom needed.
4 Compact in volume, light in weight, convenient for carrying dental x ray unit.
5 Time is adjustable, high contrast of picture, imaging in focus.
6 Radiation leakages are in accordance with international standard (IEC601-1-3.1993).
Technical Data
| | |
| --- | --- |
| Power | AC220V 50Hz |
| Tube Voltage | 60KV |
| Tube Current | 0.1MA |
| Frequency | 30 KHz |
| Time of Exposure | 1-9S |
| Radiation Leakage | <20µgy/h |
| Rated Power | 60W |
| Radiation Scope | 24 degrees, located within a distance of 1.2 meters ahead |